Ayurveda Retreat in Rishikesh, India
---
Ancient Healing Wisdom and knowledge for Modern Life
Due to hectic and fast-moving work life, stress now becomes a part of almost every life. Irrespective of your working domain, you can easily carry stress all the time. The word stress is considered as the instability of the mind due to the loss of peace and calmness.
Stress is a disease that leads to health-related issues such as insomnia, depression, anxiety, eating disorders, lack of energy, tiredness, and headaches. Moreover, stress can also cause heart failure, mental disorders, and high blood pressure. So, it's better not to avoid stress-related issues.
From Anxiety to Harmony
It becomes necessary to get rid of the problems causing stress and the best way to do this is a combined practice of Ayurvedic Healing therapies , Yoga, and Meditation. Yoga and Meditation along with Ayurvedic Therapies are the best way to eradicate the stress, tensions, and anxiety from life and help in providing harmony to the body.
Ayurvedic Anti Stress Program in Rishikesh
For a good Ayurvedic Anti Stress Program, you must choose the right place too. Rishikesh in the lap of nature with the fresh air all around can double the efficiency of Ayurvedic anti-stress therapies. As the naturalistic environment helps in activating the lost energy and imparts immense calmness to the mind and soul.
Thus, the homeland of Yoga, Rishikesh is the best place for the Ayurvedic Anti Stress Program in India. Rishikesh due to the presence of majestic Himalayan mountains and greenery all around creates the best Ayurvedic Therapy environment and is also suitable for doing yoga and meditation.
Ayurvedic Anti Stress Program by Himalayan Yog Ashram
Himalayan Yog Ashram as one of the best yoga school in rishikesh provides the best Ayurvedic Anti Stress Program. Surrounded by green mountains in Rishikesh, Our yoga school is committed to removing stress, tensions, and worries from your life.
This anti-stress program is a rejuvenation program that helps in re-establishing the lost calmness and mental peace. Moreover, with our anti-stress therapies, one can get rid of various health-related issues too. Our anti-stress program is a blend of Ayurvedic therapies, Yoga, and Meditation.
Release Stress via Ayurvedic Therapies
The anti-stress program includes Ayurvedic oil treatment, Ayurvedic massage, Shirodhara treatment, Healing massage and other various Ayurvedic Healing therapies in Rishikesh. Moreover, the program includes Yoga classes that concentrate on Yoga Asana, Yog-Nidra, Pranayama, and Meditation.
With this Anti Stress Session in Rishikesh, you will get rid of your stress and fill yourself with immense calmness. Your anger, anxiety, and hypertension will reduce automatically and you will feel more energetic and active. Moreover, you can get a chance to learn yoga in its purest form.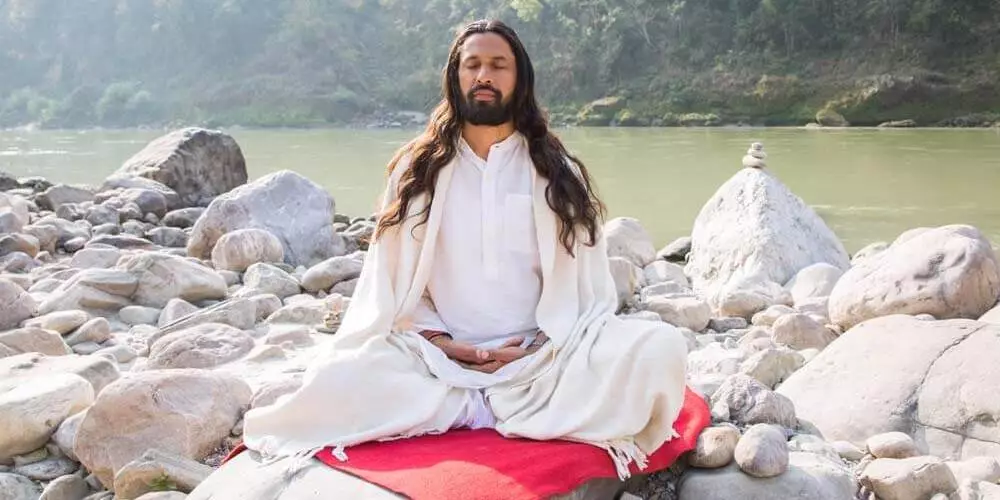 Meditation is a Mental Detoxification
Meditation and Yoga retreat in rishikesh will help you in building a positive attitude towards life. Overall, our anti-stress program in a naturalistic environment is a rejuvenation process for your body, mind, and soul to create a path for a happy and healthier life.