A RYS 300 hour advanced training equips its graduates with the knowledge and skills necessary to teach yoga in a more sophisticated, nuanced, and in subtle manner than would be realistically expected of a RYT 200.
Understanding the Yoga Alliance:
In order to guarantee top-notch, secure, open, and fair yoga instruction in communities across the world, Yoga Alliance Standards establish the moral and pedagogical framework for yoga instructors and institutions.
Through the transmission of this age-old practice by successive generations of instructors, yoga has evolved into what we know and do today. Yoga Alliance, a standard-setting body for yoga education created in 1999, has expanded in step with yoga's development while also adapting to serve the demands of its growing membership.
The Significance of RYT 300:
The RYT 300 designation signifies that a yoga teacher has completed an advanced 300 hour training program that meets the stringent criteria set by the Yoga Alliance.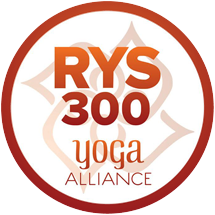 Yoga instructors who have successfully completed the 200-hour yoga teacher training course and wish to develop their knowledge and abilities in yoga teaching should enroll in the 300 hour program. The course is normally taught in a residential environment over the period of 28 days. Due to the advanced nature of the course, the student must invest more time in their homework and participation in class.
Industry Recognition:
The RYT 300 Certification approved by Yoga Alliance is highly respected for Yoga Teachers all over the world. Many good yoga studios, fitness centers, and wellness places look for instructors with Yoga Alliance certifications, especially RYT 300, because it means the teachers are skilled and follow recognized rules.
Opening Doors for Teaching Opportunities:
Having the RYT 300 certification lets you teach in more places. Lots of well-known yoga studios and schools want teachers with this certification to lead classes, workshops, and trips. It also helps if you want to teach in other countries because the Yoga Alliance certification is known worldwide.