Himalayan Yoga Center in Rishikesh
Yoga Center in Rishikesh includes physical, mental, and spiritual activities that lead to the overall development of the human body. The art of yoga is not confined to physical exercises. But yoga helps in providing mental, emotional, and spiritual stability. As written in the Patanjali Yoga Sutra 1.2, "योगश्चित्तवृत्तिनिरोधः ".
This sloka from the Patanjali Yog Sutras means that Yoga is hindering the Chitta from taking various forms(Vrittis). Thus, it helps in the process of rejuvenation.
The art of yoga that you learn and practice in the himalayan Meditation Retreat in Rishikesh is in its authentic and factual form. For understanding the art of yoga, one must know about the science behind yoga and the yoga centers of Rishikesh help you in understanding that. The eight limbs of yoga i,e, Yama, Niyama, Dharana, Dhyana, Asana, Pranayama, Samadhi, and Pratyahara forms the basics on which your yogic future depends. The word yoga implies a topmost way to get detached from the materialistic world and attached your soul to the spiritual world.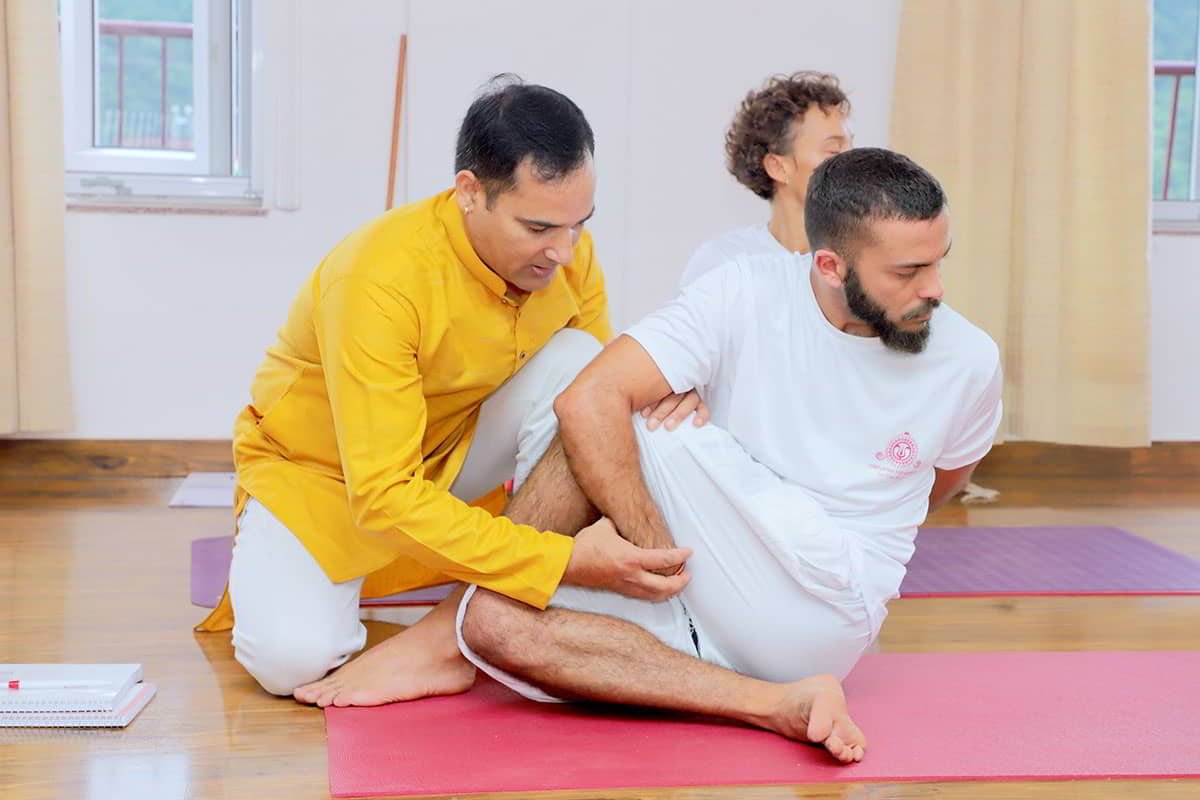 What Magnetize Yogis Towards Yoga Center in Rishikesh?
---
Yoga as discussed above involves physical, mental, and spiritual exercises, and the holy land of Rishikesh bestows these three separation . As the Himalayan gateway, Moreover, the presence of the oldest temples, ashrams, and above all the holiest river of the India, Mother Ganga is ample to create a spiritual atmosphere all around.
Rishikesh is a place that helps in settling down your internal chaos. Thus, learning and practicing yoga becomes easy for yoga aspirants in Rishikesh. This is the reason one can find the best Yoga Ashram in Rishikesh.
Himalayan Yoga Ashram's Yoga Center in Rishikesh
---
Your yoga learning remains incomplete without exploring the deepest roots of this health and wellness art in its factual form. Talking about the authenticity of yoga learning, Himalayan Yoga Ashram is one of the best and oldest yoga ashrams in Rishikesh that are connecting beautiful souls with yoga. We are among the Yoga teacher training in Rishikesh that is preserving the traditional yoga wisdom and imparting the same to our students.
Our Yoga session is the finest blend of yoga asana practice, mindfulness activities, Theoretical knowledge & yoga concepts, and spiritual activities in a serene and natural atmosphere. Himalayan Yoga Ashram's yoga learning in Rishikesh helps you to connecting to your deeper-self.
Also, we take proper care of your accommodation and food in Rishikesh. Our accommodation facilities provide you with the amenities that are needed in the modern world without compromising the authenticity of yoga ashrams. The yoga food provided in our yoga center is made from ayurvedic food.
So, Pack your bags and get ready for a memorable and knowledgeable yoga journey in Rishikesh